Bubby: We have moved! Thanks to the dedicated efforts of our technical design team (also known as relatives and friends of relatives who owed us favors) we have a new beautiful website which is going live Monday September 15th. It is fabulous and we are so excited to show it off! We'd love for all you readers to go visit it and let us know what you think. Oh, and we're willing to bribe you to do it…
Sissy: Absolutely! Here's the deal – we have three $10 Amazon gift cards up for grabs. Want one? Just go to the new site Monday (same address as before – http://www.bubblebathbooks.net or http://www.bubblebathbook.com) and leave us a comment. We will randomly choose three winners.
Bubby: Be sure to leave us some sort of contact information, otherwise Sissy will steal your prize. She does that, you know.
Sissy: That was a long time ago, Bubby. Get over it! So dear readers, enter! Enter! Enter! Unfortunately, this contest is open to only our North American and UK readers. Unless there's an Amazon site in Lithuania or Malaysia that we don't know about…
© Bubble Bath Books 2014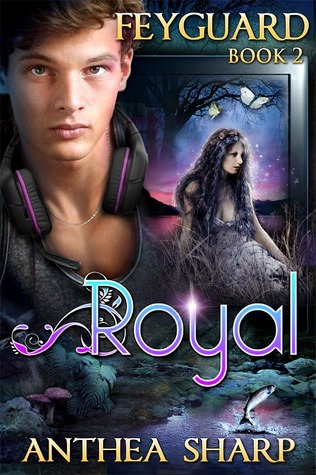 The adventures begun in the Feyland trilogy continue, where a high-tech computer game becomes a gateway to the treacherous Realm of Faerie. Rich-boy gamer Royal Lassiter lives on easy mode—until everything falls apart. Dark faeries are plotting to invade the mortal world, his controlling mom has turned home into enemy territory, and he can't deny his irresistible attraction to newcomer Brea, despite the danger lurking in her mysterious eyes. Forced to undertake a perilous mission for the Dark Queen of Faerie, Brea Cairgead finds living among humans and hiding her true nature as one of the fey folk a fearsome challenge—especially when her emotions prove all too vulnerable to a certain human boy. Torn between impossible loyalties, she must serve her queen… though it may cost her heart. Can love between mortal and fey ever have a happy ending? (From Goodreads.com)

Sissy: Anthea Sharp draws us back into the magical world of Feyland with another beautiful novel of romance and adventure. I dare you to look at the cover and not be drawn into the story.
Bubby: I am always so excited when a new Feyland book comes out! This one shows us a whole new side of Roy Lassiter, the boy we hate to like. He actually has some depth. Who knew?
Sissy: Anthea Sharp just keeps getting better and better! I do not hesitate to recommend that everyone read Royal: Feyguard Book 2.
Bubby: A great novel to help you pretend that it's still summer. Just what I needed.
Click HERE to buy Royal by Anthea Sharp at Amazon.com
We received a copy of Royal from the author in return for a fair and honest review.
© Bubble Bath Books 2014